The project
Mass media provide full coverage of conflicts, wars, and invasions worldwide. However, little is known about the locals working behind the scenes assisting foreign media. This EU-funded Fixers and Stringers project, coordinated by the University of Amsterdam, investigates forms of precarity experienced and emotional labour performed by mainly fixers and stringers working for foreign media in Ukraine and Israel/Palestine. The project also explores the multidirectional power relationships of the journalism ecosystem, aiming to understand how power circulates among media workers within the specific areas. The research is based on in-depth interviews with fixers, local producers, stringers, and foreign reporters. Its goal is to increase our knowledge and raise awareness of media workers' precarity and emotional labour and to contribute to more ethical global journalism. The research is conducted by Johana Kotišová.
This website is a place where you can find the latest project-related updates, but also a venue where fixers, producers, stringers, and other reporters can publish their stories.
The researcher
Johana Kotišová works as Marie Skłodowska-Curie Fellow at the University of Amsterdam and as a Guest Professor at the VUB Communication Studies Department. She has a background in social anthropology, media studies, and sociology. Her first book Crisis Reporters, Emotions, and Technology: An Ethnography (Palgrave Macmillan, 2019; open access) explores European crisis reporters' emotional labor and professional ideology. Her research interests include crisis and conflict reporting, newsworkers' emotional labor, applied research, and creative research methods.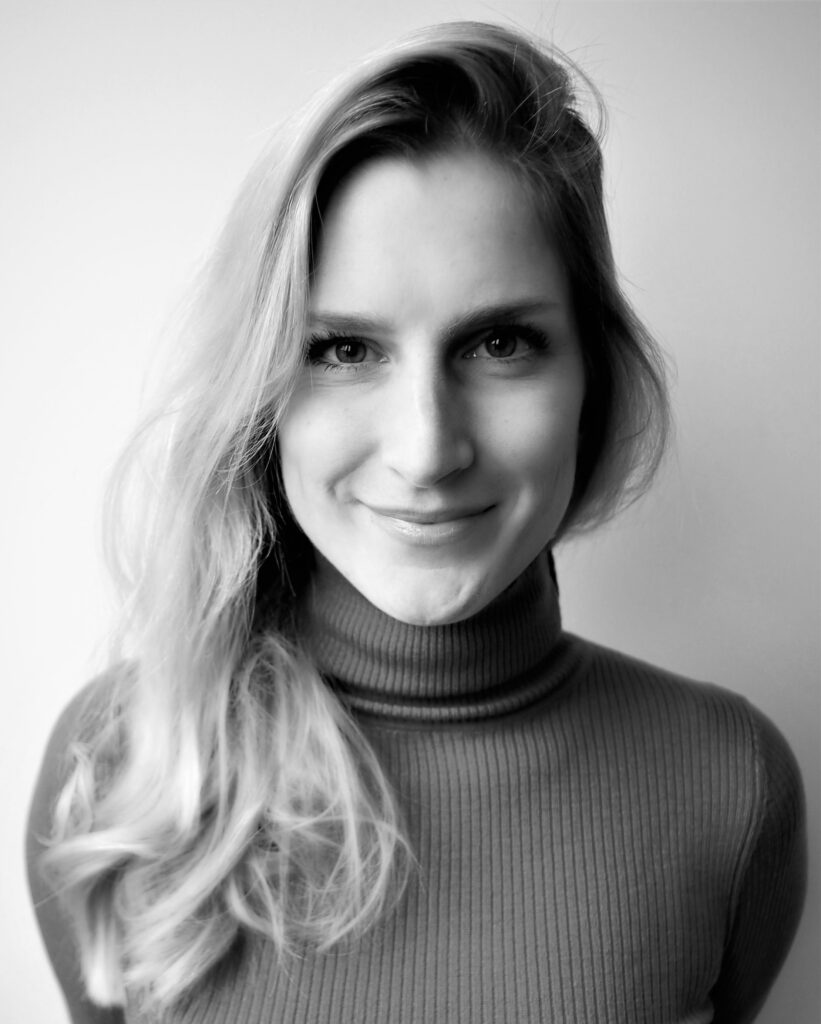 Recent papers:
Kotišová J (2023) The Epistemic Injustice in Conflict Reporting: Reporters and 'fixers' covering Ukraine, Israel, and Palestine. Journalism. Epub ahead of print 15 May 2023. DOI: 10.1177/14648849231171019.
Kotišová J and Deuze M (2022) Decolonizing Conflict Journalism Studies: A Critical Review of Research on Fixers. Journalism Studies. Epub ahead of print 16 May 2022. DOI: 10.1080/1461670X.2022.2074871.
Ferron B, Kotišová J and Smith S (2022) The Primacy of Secondary Things: A Sustained Scientific Dialogue on Three Edges of the Journalistic Field. Journalism and Media 3(1): 212–227. DOI: 10.3390/journalmedia3010016.
Waschková Císařová L and Kotišová J (2022) Crumbled Autonomy: Czech Journalists Leaving the Prime Minister's Newspapers. European Journal of Communication. Epub ahead of print 3 March 2022. DOI: 10.1177/02673231221082242.
Kotisova J and Waschková Císařová L (2021) "I Know Which Devil I Write For": Two Types of Autonomy Among Czech Journalists Remaining in and Leaving the Prime Minister's Newspapers. The International Journal of Press/Politics. Epub ahead of print 12 October 2021. DOI: 10.1177/19401612211045229.
Deuze M, Kotisova J, Newlands G and Van't Hof E (2020) Toward a Theory of Atypical Media Work and Social Hope. Artha Journal of Social Sciences 19(3): 1–20. DOI: 10.12724/ajss.54.1.
Kotisova J (2020) An Elixir of Life? Emotional Labour in Cultural Journalism. Journalism. Epub ahead of print 28 April 2020. DOI: 10.1177/1464884920917289.
Kotisova J (2020) When the Crisis Comes Home: Emotions, Professionalism, and Reporting on March 22 in Belgian Journalists' Narratives. Journalism 21(11): 1710-1726. DOI: 10.1177/1464884917748519.
Kotisova J (2019) The Elephant in the Newsroom: Current Research on Journalism and Emotions. Sociology Compass. Epub ahead of print 20 March 2019. DOI: 10.1111/soc4.12677.
Kotišová J (2019) Creative Nonfiction in Social Science: Towards More Engaging and Engaged Research. Teorie vědy / Theory of Science 41 (2): 283-305. Available at: https://teorievedy.flu.cas.cz/index.php/tv/article/view/487/488.
Kotišová J (2019) Devastating Dreamjobs: Ambivalence, Emotions, and Creative Labor in a Post-Socialist Audiovisual Industry. Iluminace 31(4): 27-45. Summary available at: https://www.iluminace.cz/images/summary/2019/Iluminace%204_2019%20Johana%20Kotisova.pdf.
Kotišová J (2017) Cynicism Ex Machina: The Emotionality of Reporting the "Refugee Crisis" and Paris Terrorist Attacks in Czech Television. European Journal of Communication 32(3): 242–256. DOI: 10.1177/0267323117695737.